By Katherine Wolf and Lena Solow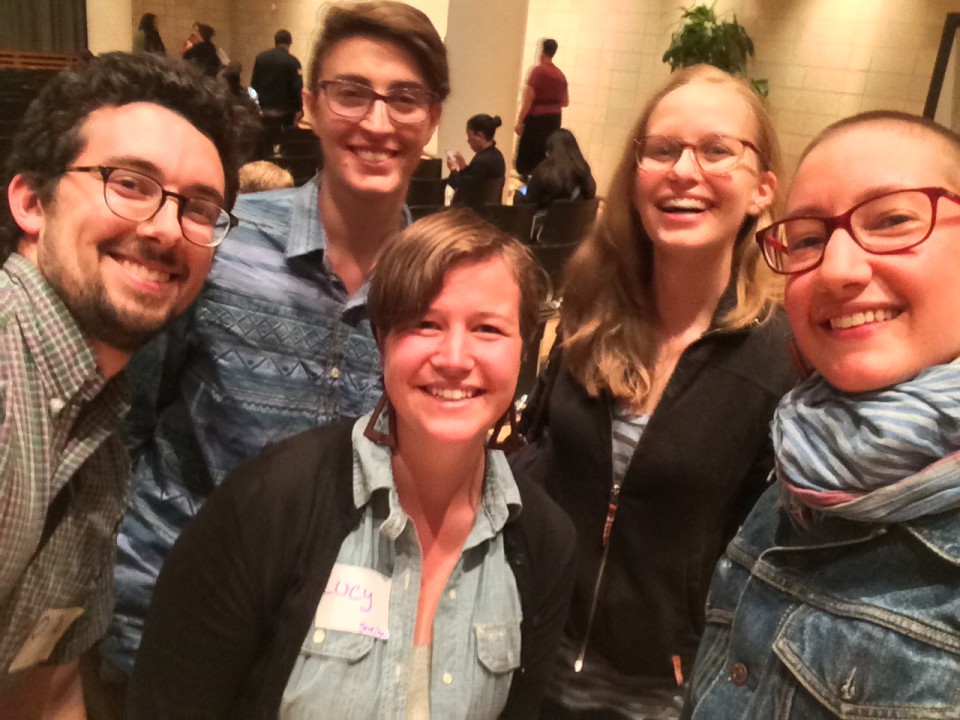 On May 9, North Star Fund convened over 500 New Yorkers at the Let Us Breathe Forum to discuss anti-Black racism and discrimination, support the development of Black leadership, and to brainstorm ideas for sustaining the movement for Black liberation that was ignited after the death of Michael Brown in Ferguson, MO last summer. Attendees included organizers, donors, artists, and educators from across the five boroughs.
Resource Generation was one of the event's many sponsors, and more than a dozen people from our local chapter came out to hear from Black leaders how to stay meaningfully engaged. Though RGers recently surpassed our phenomenal goal to raise $1.25 million dollars for black-led organizing, the work is far from finished.  As people continue to be killed by police and state violence, resistance efforts will need rapid response funding to fuel direct actions, make bail to release protesters from jail, and build long-term organizing power in black communities.  Members of RG's NYC chapter volunteered to help with set up, clean up, event registration and breakout session monitoring. Ian Fuller co-presented a goal report-back on community safety, and one of praxis group attended together and will be doing a debrief at their next meeting.
The plenaries and workshops featured exclusively Black speakers from the city's leading grassroots organizing and philanthropic organizations. Below are some highlights from each session – check it out and watch the full opening and closing plenaries here. (more…)