Staff & Board
Staff
Sarah Abbott, Resource Mobilization Director
sarah@resourcegeneration.org | 507-301-8688
Sarah (she/her) is the Director of Resource Mobilization at Resource Generation. Sarah has been on staff at RG since 2011 and involved as a wealthy member since attending Making Money Make Change during her senior year of college in 2009. She was a founding member of the Hummingbird Collective, a cross-class giving circle funding migrant justice organizing in Arizona, and currently serves on the board of directors of the Third Wave Fund. She is a midwesterner at heart, raised in small-town Minnesota and currently residing in Brooklyn, NY. When she's not organizing, you'll find Sarah tending her houseplants, spending time with friends, and attending dance fitness classes. 

Contact me if you represent an organization in the fields of philanthropy or investing.
Faisal Alam, Finance & Operations Manager
faisal@resourcegeneration.org | 347-460-8270
Faisal (he/him) is a queer-identified Muslim activist, speaker and writer, of Pakistani descent. Faisal has worked for social justice since age 19 when he founded Al-Fatiha, an international organization dedicated to supporting and empowering LGBT Muslims. He led the organization as its volunteer director from 1997 – 2003.  Faisal considers himself a global citizen, having grown up in Germany, Saudi Arabia, Pakistan and a small town in Connecticut.  He has lived and worked in Boston, Washington, DC, Atlanta (and now New York City), supporting organizations working on HIV/AIDS education & prevention, reproductive rights and reproductive justice, public health and international human rights.  Faisal embodies the intersections of many identities (as an immigrant, a Muslim, a person of color and as a queer man) and he has shared his personal story of resilience and the stories of other LGBT Muslims at more than 150 colleges and universities.  Faisal's passion lies in bringing people together to share their stories and struggles, and to collectively work towards building a just and equal world.  He enjoys traveling to see his chosen family around the world, dancing to top 40 music, watching the latest Hollywood blockbuster, and trying out new cuisines.
Yahya Alazrak, National Organizer and Coordinator of POC Programs
yahya@resourcegeneration.org | 413-363-6789
Yahya (they/them) was brand new to Resource Generation before coming on as the National Organizer and Coordinator of POC Programs in June 2015. Before coming to RG, they worked with CoFED as a Regional Organizer and then as Field Staff, supporting and organizing student-run food co-ops on the East Coast. Yahya comes to Social Justice work out of a deep sense of love for their family and community and a need for our collective liberation to be possible. Studying Religious Studies and Community and Justice Studies at Guilford College was a part of their constant journey to understand love and make it visible. They spent their early years in Morocco, Florida, and Massachusetts. Most recently, they are coming from North Carolina where they fell in love with the south and realized they would be a southerner for life. They are now in Philadelphia, and learning to call that new place home. Outside of Resource Generation, they stay connected to communities that are important to them by spending time on the boards of the USA Cooperative Youth Council and Transfaith. When they close their computer, they can be found cooking for friends, dancing like that's all that matters, or being overly-confident at board games.
Contact me if you live one of our chapter cities and want to get involved or if you are a young person of color with wealth looking to get involved.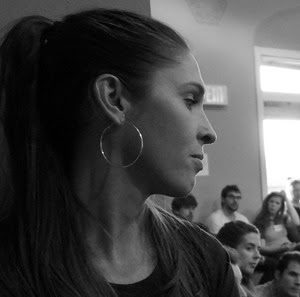 Kaitlin Gravitt, Campaign Director
kaitlin@resourcegeneration.org | 646-634-7727
Kaitlin (she/her) is our Campaign Director based out Los Angeles, CA. Originally from California, she is a lover of a daily outdoor life. Kaitlin is excited to dig in, contribute to the innovative work happening at RG, and to build RG power from the inside-out in the fight for racial and economic justice.
Growing up in the diversity of Los Angeles, CA during controversial education reform helped Kaitlin understand the depths of inequality early in her life and drove her to engage in campaigns and build leadership in community – work that she later understood as organizing.  After college she worked for the Service Employees International Union (SEIU), organizing mostly Latina in-home child care providers, leading civic engagement and electoral campaigns, and organizing a worker strike at a well-known hospital in CA. She also worked with grassroots organizations all over the country as a regional organizer with the Center for Community Change (CCC).  At CCC, Kaitlin worked with leaders from diverse grassroots groups locally and nationally to win critically needed changes for immigrant rights, healthcare, and economic justice for low-income people and communities of color. Some of the things that help Kaitlin bring her full self to this work are a daily Ashtanga yoga practice, being in the sun as much as possible, and any excuse to try out a new recipe and share it with others.
Contact me if you want to get involved in campaigns and tax organizing!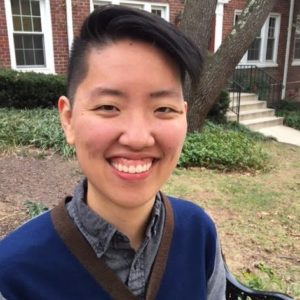 Iimay Ho, Executive Director
iimay@resourcegeneration.org | 202-709-5653
Iimay (she/her, they/them) joined the Resource Generation staff as Associate Director in August 2014 and became the Executive Director in January of 2017. She holds a vision for collective liberation in her heart and is passionate about creating and implementing strong organizational systems to turn her vision into reality. Prior to Resource Generation, she spent 3 years as the Director of Operations and Finance at The Management Center where she helped move the organization to the next level of performance.
Born and raised in North Carolina, Iimay was politicized through interning with Southerners on New Ground (SONG), which builds, sustains, and connects a Southern regional base of LGBTQ people in order to transform the region. She moved to the Washington, DC area in 2008 to work for OCA (Organization of Chinese Americans) where she led programming for student leadership development. Iimay is an active member of the DC queer Asian American community and helped organize the Rainbow Dragon Fund, the region's first grassroots queer Asian American giving circle. She got involved with Resource Generation through the DC chapter by joining a praxis group in 2013 and then organized the first DC people of color praxis group in 2014. Iimay is currently on the board of the Astraea Lesbian Foundation for Justice. In her free time, Iimay enjoys attending silent meditation retreats, rock climbing, and watching movies with her partner Megan.
Ekundayo Igeleke, Chapter Organizing Director
ekundayo@resourcegeneration.org

Ekundayo Igeleke (he/him/his) is our new Chapter Organizing Director.  He is a Hip Hop educator and grassroots organizer.  He is a lead organizer with the People's Justice Project focusing on leadership development and the decriminalization of working class people of color. In 2011, Ekundayo was selected as an apprentice with Public Allies where he worked with The Urban League of Greater Cincinnati to facilitate the relationship between parent, school, and community. Additionally, he co-organized a community conversation campaign that addressed the lack of accessible resources for youth. Once the project was complete, he organized a Freedom School site to address the needs of an entire community by using education as a tool for liberation. In 2014, Ekundayo became a member of the National Juvenile Justice Network through the Youth Justice Leadership program where he co-launched a Freedom School program inside of three youth correctional facilities in Ohio from 2014-2016 to decrease the reentry rate and empower system involved youth. Ekundayo's work over the past 5 years has primarily focused on implementing prevention, intervention and restorative practices in schools, after-school programs, and in communities of color. He combines organizing, curriculum development, youth and young adult leadership development, and public policy as tools to liberate the African working class and other communities of color.
When Ekundayo is not in radical action, he watches anime, hits the gym, spends time with his fiancé, filling his life with the aesthetics of art (writing, poetry, visual art, dance, etc.) meditation, and trying new afro vegan recipes.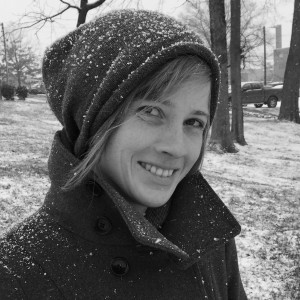 Jes Kelley, Political Education and Retreats Manager
jes@resourcegeneration.org | 919-428-0683
Jes (she/her) believes that change is inevitable and transformation is constant. Growing up poor in the Southeast, she also knows that sometimes change doesn't come fast enough. For the last 5 plus years, Jes has gotten to work with an amazing collaborative of trainers who facilitate workshops on dismantling racism, dR works. Jes is excited to be joining RG's team from a belief that radical wealth redistribution is a crucial part of creating systemic change. Jes is a birth worker, an auntie, a lover of bad puns and good herbal remedies. She works from her home in rural North Carolina amongst dogwoods and loblolly pines. Jes rarely leaves the house without her dog, a tender heart, and a novel in tow.
Contact me if you would like further information about any of our retreats or events.
Braeden Lentz, Associate Director
braeden@resourcegeneration.org
Braeden Lentz (he/him) is committed to supporting young people with wealth in participating fully in social movements. He comes from a middle-class background and first found RG when he stumbled into a job in philanthropy at a young age at the Unitarian Universalist Veatch Program at Shelter Rock — a congregation-based funder of community organizing nationally. Braeden now comes to the RG staff after eight years of working with social justice and philanthropic organizations — having played a role as a staff person and consultant with Solidaire Network, United We Dream, the New York Foundation, the Urban Justice Center, and the Unitarian Universalist Veatch Program at Shelter Rock. Before joining RG's staff, Braeden served on the RG board for six years and currently serves on the board of the Brooklyn Movement Center.
He has also been a leader with New Yorkers for Social Justice PAC and Emerging Practitioners in Philanthropy. First politicized through the Unitarian Universalist youth movement in high school, Braeden has been hooked on community-based and youth-led social change ever since. Braeden currently lives in New York City and is passionate about every corner of his home state of New York where he has lived, studied, and worked for his whole life. He also moonlights as a yoga teacher at The Shala.
Contact me if want to learn more about becoming a major donor to RG!
Shonettia Monique, Events Planner
shonettia@resourcegeneration.org | 267- 289-2126
Shonettia (she/her) is the daughter of loving, working-class parents who labored the land in Mississippi and in factories on the South side of Chicago. Shonettia has worked extensively at the intersections of wellness and social justice: she was a crisis worker for survivors of domestic violence at a hospital and trauma center, led the creation of the inaugural wellness program for the Chicago Freedom School, was a founding member of the Incite! Chicago chapter, and has written policy to improve health education and resources in public schools. She has collectively organized conferences and hosted events highlighting the lives of political prisoners and state-sanctioned violence, and led workshops and retreats focused on the liberatory practice of love and healing.
Shonettia received her Master's in Health Arts & Sciences from Goddard College, where she researched black women's reproductive health, resilience, and magic. She is grateful for being radicalized by mostly queer women of color and is motivated by her love for sassy black girls who stand on sidewalks with their hands on their hips.
Now residing in Philadelphia near the Wissahickon Park which she visits a few times a week, Shonettia finds spirit in House music, dancing, international travel, and the ocean, and gets excited when she meets people who can appreciate her 80's sitcom and music references.  
Maria Myotte, Communications Director
maria@resourcegeneration.org
Maria (she/her) is a communications and media strategist with a background in community organizing. She has developed and implemented strategic communications campaigns to advance progressive policy, shift public opinion, and build power on issues ranging from restaurant workers' rights and transparency in the food system to environmental regulation and gender justice. As a first-generation college student, with a B.A. degree in Political Science and English from Colorado State University, she is committed to using the power of media to amplify movements led by working-class and poor communities that are advancing racial and economic justice.
For fun, she enjoys reading feminist science/speculative fiction, checking out women-led independent movies, and visiting farmed animal sanctuaries.
Contact me if you are interested in interviewing a member of Resource Generation.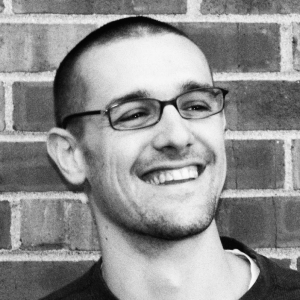 Adam Roberts, National Organizer
adam@resourcegeneration.org | 401-743-1602
Adam (he/him) joined RG staff in June of 2015 as a National Organizer, where he supports RG's Northeast and Midwest chapters. As a white cis-guy inheritor who long struggled with how to show up as his full self in movements for social justice, Adam is forever grateful to the RG community for helping him move out of guilt and isolation and into collective liberation work. His early entry to anti-oppression frameworks came as part of an incredible multiracial team of educators and dorm staff for NMH Upward Bound's summer program in Western Massachusetts. His twenties also involved stints in poetry school (an MFA), copywriting, and youth organizing. Adam is passionate about relational organizing and leadership development, and holds a special place in his heart for building intersectional feminist (radically embodied) men's leadership within our movements. Born and raised in Newport, Rhode Island, he also loves swimming in the ocean, discussing elaborate personality schemas (INFJ Pisces w/ a Capricorn moon), and shooting free throws.
Contact me if you want to get involved in Resource Generation and live in the Northeast or Midwest.
danielle marilyn west, Development Director
danielle@resourcegeneration.org
danielle (she/her or any non-binary pronouns) is a cultural worker, educator and organizer with more than fifteen years of experience in multi-issue, community-led, feminist movements. A Midwestern, multigenerational Ohio settler, buffer-class queer white woman of trans experience, danni has lived in Oakland, CA since 2010. Passionate about people power, danielle grounds her work in development and resource redistribution as part of the legacy and tradition of struggle for abolition, reparations, and liberation. Her organizing work has focused on expanding marginalized communities' capacity for survival and resistance while also recruiting and politicizing privileged communities to build solidarity. When not working, danni enjoys surfing, skateboarding, motorcycle rides, misusing hashtags, taking dance classes, receiving snail mail, and witnessing cultural interventions/productions. She dabbles with writing poetry, making visual art, publishing and serving as an editor.
Contact me to talk about becoming a member and/or growing Resource Generation's membership!
National Board of Directors
Walter Barrientos, Make the Road New York
Emily Duma, Crossroads Fund
Ian Fuller (Treasurer), Westfuller Advisors
Ashley Horan (President), Minnesota Unitarian Universalist Social Justice Alliance
Lorraine Ramirez, Neighborhood Funders Group

Zeke Spier, Consultant
David Steely, (Vice President), TWISTED Spirit Brands, Inc.
Sam Tabet, (Secretary), Queer Producers Collective 
Crystal Middllestadt, Grassroots Institute for Fundraising Training
Trishala Deb, Thousand Currents
Allison Johnson Heist, Headwaters Foundation for Justice